Raw image dd deploy error
@Sebastian-Roth Sorry for the long wait but it is a 18 hours long deploy process and it is hard to catch.
This is after the post from Raw image dd fail - BUG? I do not know if there is a connection, but the deploy should not need the partition check or anything else other than dd succes exit I think.
The error is:
Run lists overlap. Cannot merge: Numerical result out of range. / failed to load $MFT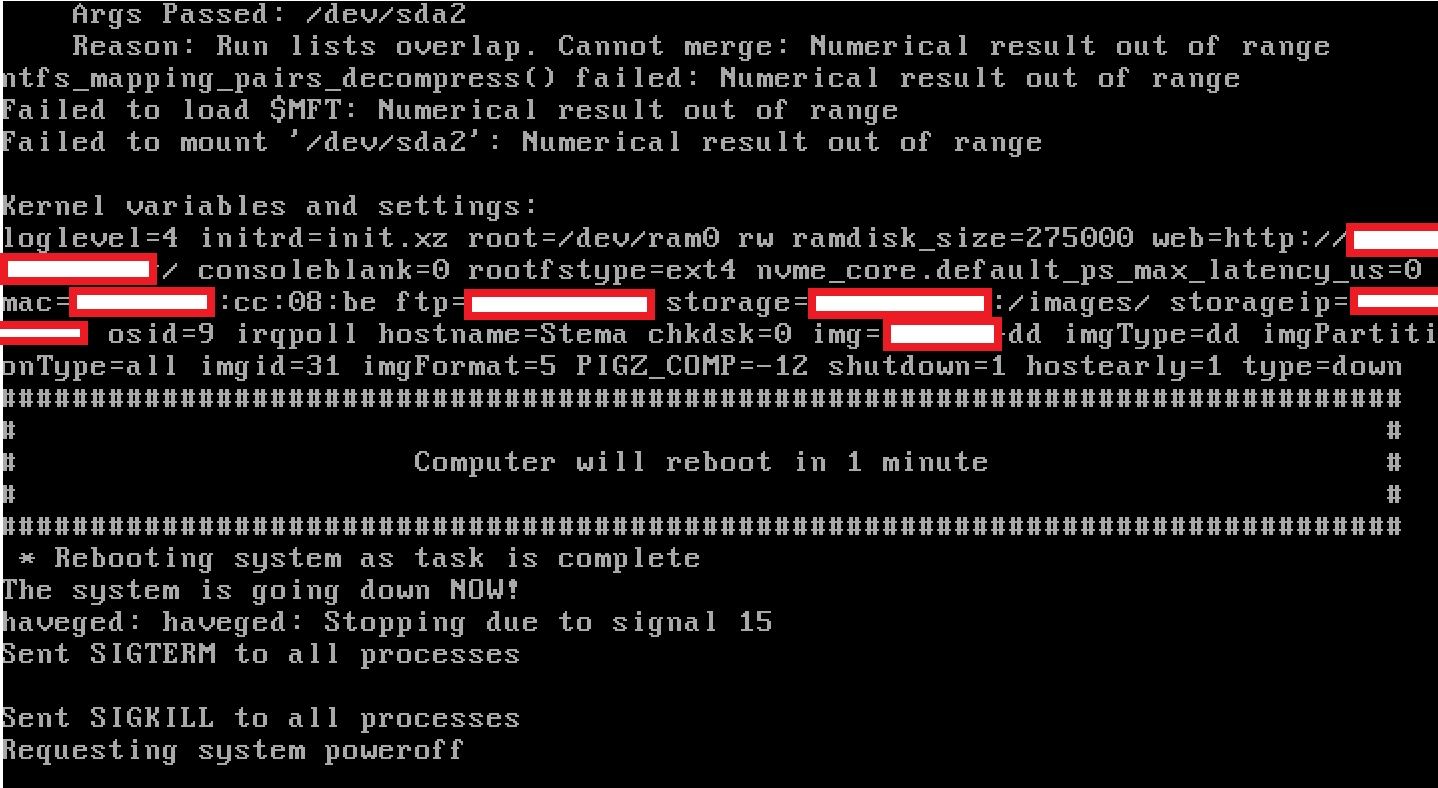 This is after the deploy completes and the task is not deleted from the server as it should and is taken from start all over again.
The deploy is successful, all is identical with the source, so it should delete the task…
/dev/sda2 is a corrupted NTFS partition which is running just fine in Windows, you can copy all the files (over 450000) with only 8 of them corrupted, but after a single run chkdsk deletes a few thousand files and crashes Windows so badly that is not recognized as Windows…
posted in Bug Reports