FOG Installation stuck on 'Preparing Package Manager'
Dear community,
I have a problem with the installation of FOG on CentOS.
The installation of FOG is stuck at the 'Preparing Package Manager' step (16 hours and counting):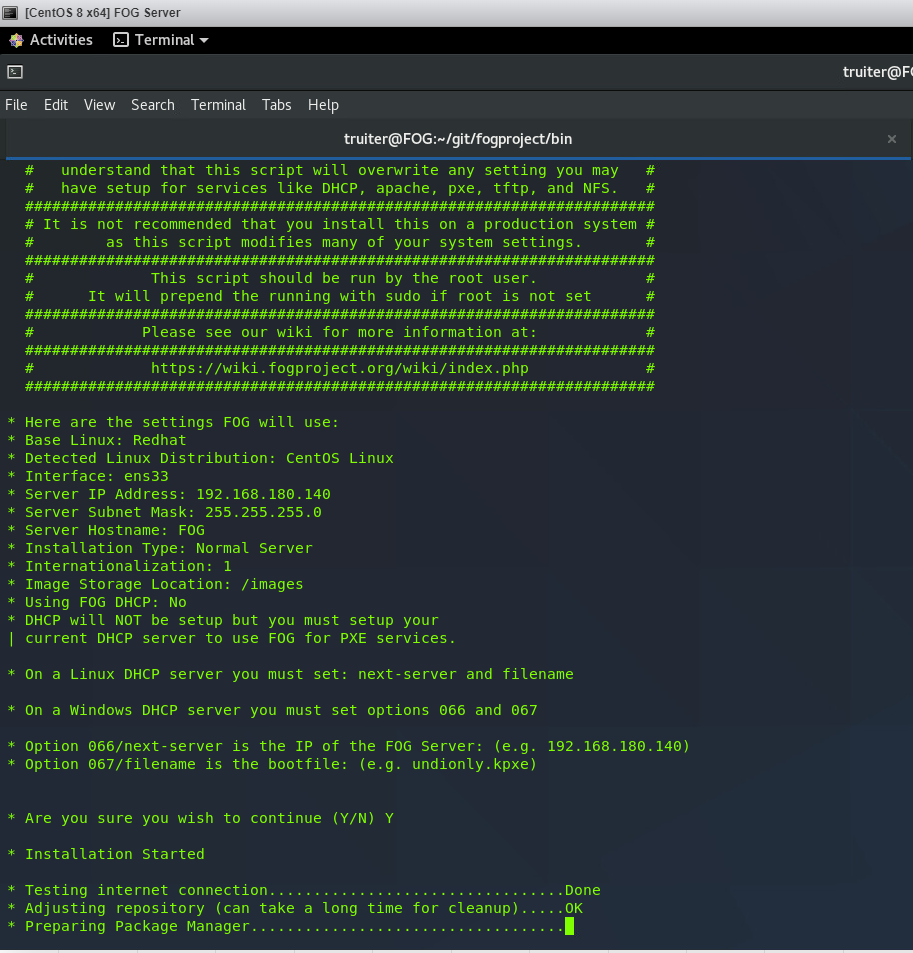 I tried to use diffrent parameters for the instsallation, but every time it's just stuck at this step…
The server (VM) is hosted on ESXi.
I have tried to install FOG on CentOS in Hyper-V but i get the same error.
Partitioning is correctly done, and the server has full connectivity to the internet.
I have no clue what i do wrong.
Can somebody help me troubleshooting?
Thanks in advance,
Tim de Ruiter
posted in FOG Problems