Can not get it to work :(
Hi there,
i don't get FOG working

Maybe here is a german guy who can give me some input for using FOG.
I want to image some desktop-pc`s which i get from an community for the children in school. I need to image 30 of them.
I setup on Debian and get on the management-interface via "192.168.XXX.XXX/fog/management" i created an image, and now i would like to get an image from an golden Image.
But i can not reach the PXE. There seems to be nothing like an tftp or other for booting.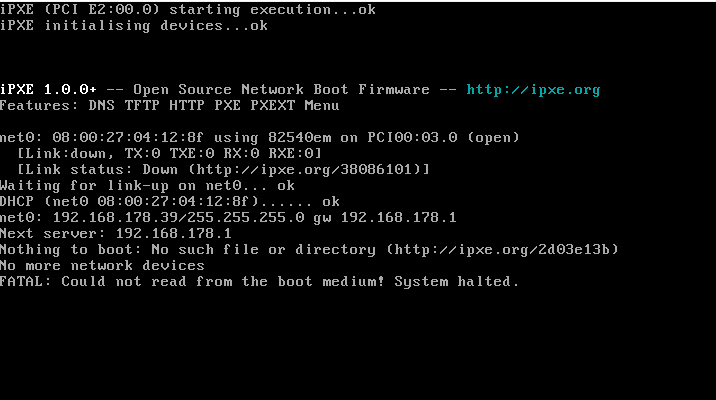 What i have to do?
I am very thankful for everything of help.
Greetings
Peet
posted in FOG Problems