RE: Unable to Capture Image With Error : Cannot Read Partition
@george1421 Hi, actually, we currently have 2 x 227GB SATA connected to the Dell Boss Card. They are set up as a RAID 1 for the OS. You are correct for the 5 x NVME. In Windows's disk manager, we only see 6 disks. The OS disk (that is 2 x 227GB SATA in RAID 1 sitting on the Boss card) and the NVME drives that are set up in a software RAID 5.
As for the kernel, thank you for pointing that out. We will try to update that as well.
We are currently trying to capture the image using the 1Gbe network adapters.
Here is the Hardware ID associated with the Dell Boss Card :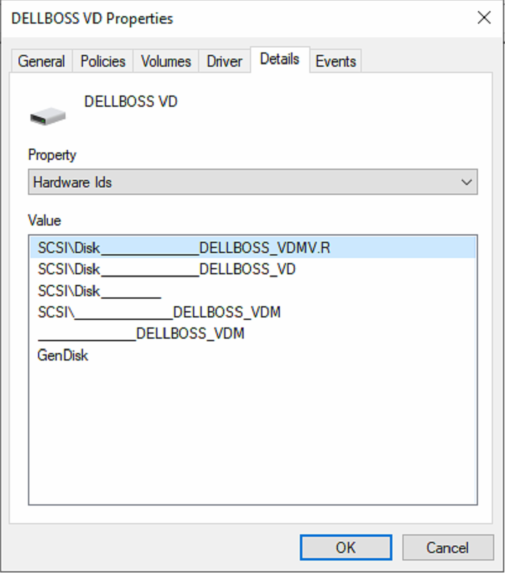 I am not sure if it is exactly what you are looking for. Let me know if it isn't.
Also, I sent this command for you : grep -i firmware /var/log/messages. I got an empty output to this command which is different than what we previously tried (grep -i firmware /var/log/syslog which gave us grep: /var/log/syslog: No such file or directory)
Again, Thank you for your time. It is greatly appreciated.
Phil
posted in FOG Problems