RE: Could not mount images folder /bin/fog.upload
@Sebastian-Roth you were right the problem came from the LXC container.
@george1421 I have run showmount -e 127.0.0.1 and he return me
clnt_create: RPC: Program not registered

Debian firewall was disabled and the firewall checkbox in the proxmox was unchecked.
So I went to see the LXC container, I did a lot of research and I found

LXC Container in proxmox are created in unpriviled (see checkbox)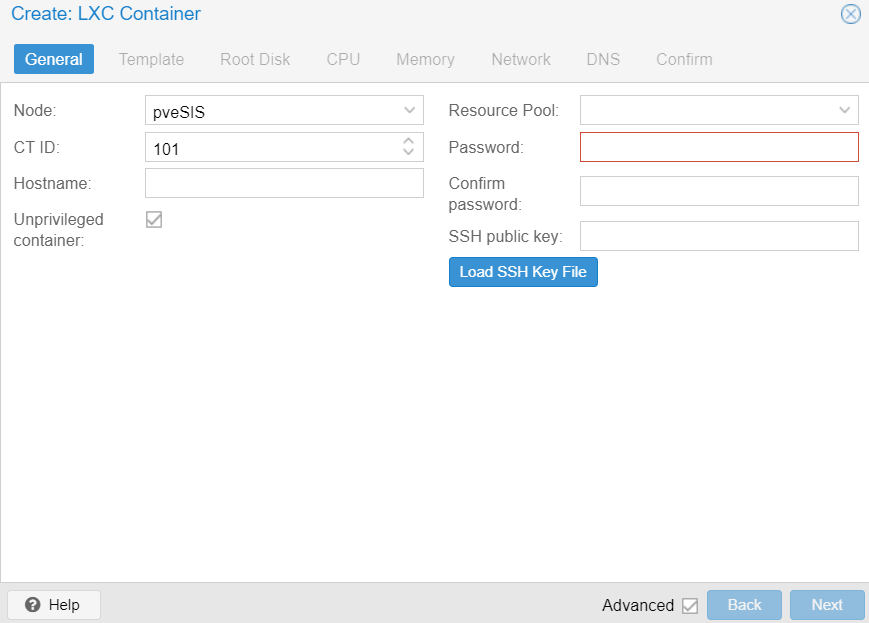 It is necessary to uncheck this box to be able to activate the NFS
Then in the container options (see screen)

Go to "Features" and Edit, here you can activate NFS in the WebUI (You can also in cmd line but i dont recommand to that).
Check "NFS" for the NFS … and also "Nesting" otherwise you will get a MySQL error like
Setting up and starting MySQL...............................Failed!

(during the installation process) or the MySQL system will not start on an existing installation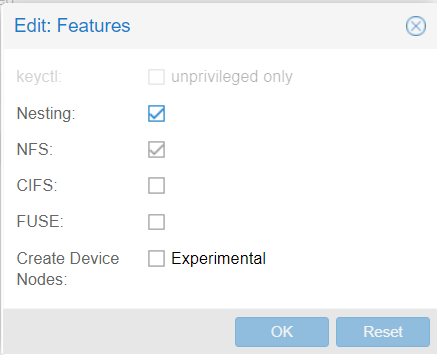 If like me you have an existing installation and you dont want to recreate all the ct from the start, in proxmox go to backup and backup your LXC Container, next restore it and be careful to uncheck the checkbox "Unpriviliged container" (see screen)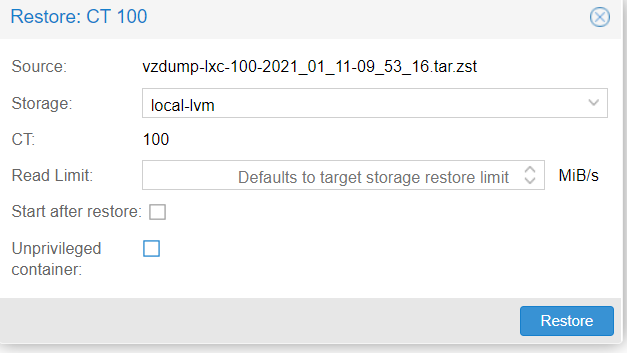 Now uploading and deploying image works perfectly
English is not my native language, I may have expressed myself poorly, do not hesitate to point it out to me.
Thanks for your help guys.
Have a nice day
posted in FOG Problems