FOG Server in LXC Container under PROXMOX 6
Hi guys
This post is the continuation of my request for help that I posted 6 weeks ago on this same forum
Link here
It worked for me, and I tested all the functionality that FOG offers and I did not encounter any problems.
Proxmox 6.3-3
LXC : Debian 10.7
FOG : 1.5.9
So here is how to install FOG (Normal / Storage) in an LXC Container under PROXMOX 6
When creating the LXC Container uncheck the checkbox
Unprivileged container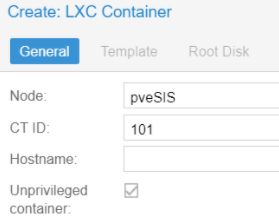 Otherwise it will be impossible to activate NFS as well as Nesting in the advanced options of the LXC.
Then go to the options tab of the LXC.
LXC > Options > Features> Edit
Check the NFS & Nesting boxes.
(As below) Restart the LXC.

The LXC options :
NFS : of course for the NFS Server…
Nesting : if is not check you will have SQL issues
And next perform a classic installation, and you will have a FOG Server running on a LXC Container
On the wiki there is "way" to install FOG on a LXC but is a little "outdated". And it is WAY EASIER to check a box in the GUI rather than modify the configuration file of the LXC it self

(i think)
posted in Tutorials