RE: Powershell API Module
Hello, jj,
Thanks for the fog api notes, appreciate you helping us out. I'm not sure if you remembered me, but have a few questions.
I'm trying to do 2 things. One to assign a group to a machine one created in fog via powershell. I tried get-foggroupbyname, but says the parameter is not recognized.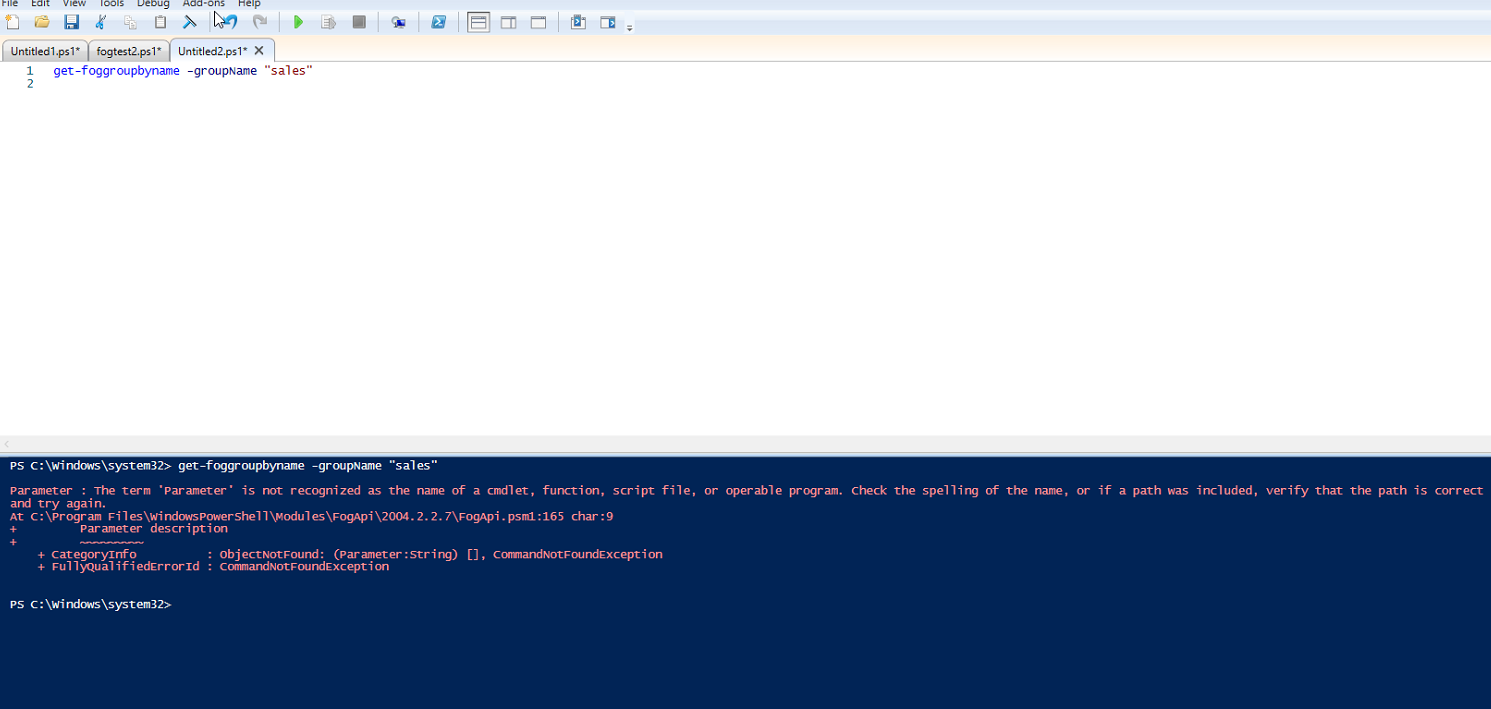 It then told me to go to c:\program files… until I got to fogapi.psm1
I copied and pasted the command for cmdletBinding.
It didn't error out, but didn't return anything. Ex; , I know I created a Sales group in the Fog Gui with snapins assigned to it, so I wanted the machine to be assigned to that group to make it more dynamic. Please see attached pics. I'll keep trying as well on my side. I'm so so on Powershell, but came a long way.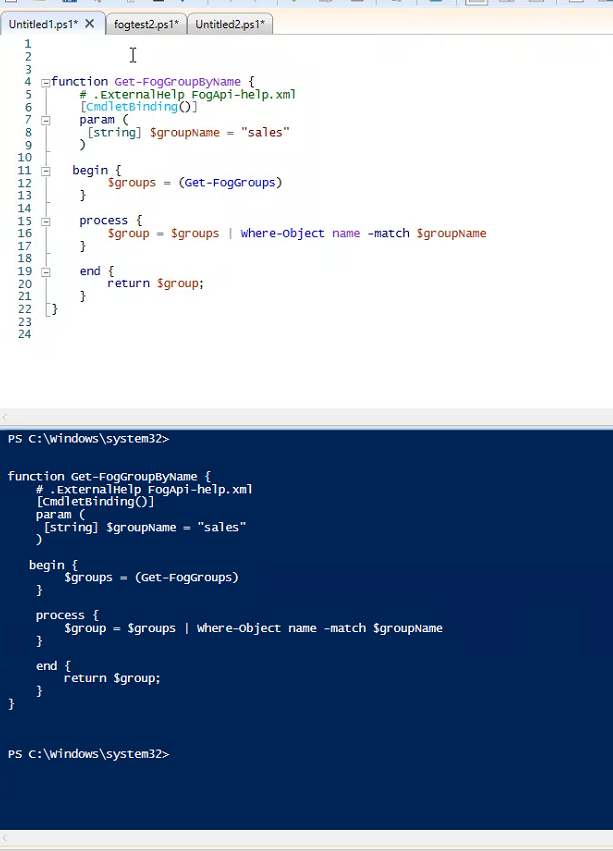 posted in Tutorials